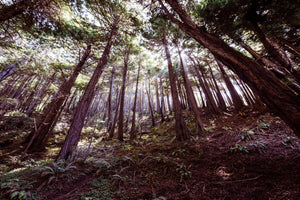 Norngaard is a family owned company with a deep connection and commitment to the ethos of Big Sur. Built by three generations of craftsmen and artists on the Monterey Peninsula, Norngaard offers a collection of modern furniture that combines a mid century aesthetic with old world Nordic design. 
Each piece of handcrafted furniture bearing the Norngaard seal is built from naturally fallen California Redwood hand selected to showcase the natural beauty of the wood. The exquisite graining of redwood is attributed to decades of growth in a challenging environment; each stress to the tree creates a one of a kind design providing the rich fullness and warmth of this wood. 
We at Norngaard are committed to protecting and honoring the unique natural environment of the California Coast, as such, we only source wood fallen due to natural causes. The California landscape has been scarred in recent years by devastating wildfires and floods. By selecting wood from trees that have succumbed to these catastrophic events we are working to restore and maintain our local forests. When you purchase a Norngaard piece you are directly sharing our vision to protect and preserve the natural beauty of our California redwood forests.